Shopping Cart
Your Cart is Empty
There was an error with PayPal
Click here to try again
Thank you for your business!
You should be receiving an order confirmation from Paypal shortly.
Exit Shopping Cart


| | |
| --- | --- |
| Posted on April 10, 2017 at 9:50 AM | |
Depression
Symptoms of depression are brought on by a variety of causes. These symptoms may be triggered by one or more of the following: changes in circumstances which may include but not exclusive to, debt, separation, divorce, feeling trapped in a relationship, feeling unfulfilled, loss of a loved one, physical illness, unemployment, abuse, stress, loneliness, and family susceptibility to depression. 2.6 in 100 people suffer from depression in the UK.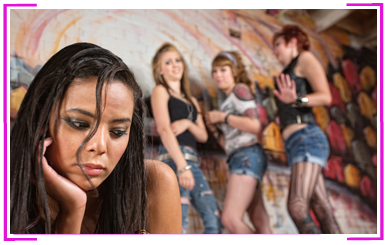 How to recognise depression
Depression is identifiable in a person if they:
• persistently feel sad, mourn the loss of their joy, feel frustrated that nothing is gives them joy or lose interest in things they used to enjoy.
• feel hopeless and helpless, have thoughts of self-harm or suicide and in some cases, act on these thoughts.
• have poor sleep pattern, find it difficult to fall asleep, stay asleep, get back to sleep when awake or sleep too much due to lack of motivation or tiredness.
• are tearful or feel irritable.
• lose their appetite.
• experience aches and pain.
• have poor concentration at work, during conversations, while reading or watching TV.
• withdrawn from the company of family members, co-workers and associates
• Neglect their self-care such as washing and dressing, eating adequately. Some may care less about their dressing, but others who prior to the onset have taken great pride in their appearance may still maintain their pleasant beautiful and kempt appearance while feeling shattered on the inside. This is often referred to as masking which may be unintentional but a deliberate attempt to not let themselves go. In other words, maintaining a kempt and beautiful appearance is an easier ordeal to accomplish.
Sometimes depression is accompanied by feelings of anxiety that something bad may happen, fear that the individual is losing their mind or losing themselves. In severe cases, it is accompanied by unusual, scary and distressing experiences known as hallucinations which include the following:
Tactile: an individual can feel the touch of things that others cannot feel. For example, they may feel a spider crawling on their bodies.
Olfactory: This is when an individual taste or smells something others cannot taste or smell.
Visual: This is where an individual sees images that others cannot see
Auditory: where an individual hears voices or sounds that others cannot hear.
These experiences could be very distressing for an individual who may as a result of it withdraw from social contact thereby going further into depression. They may find it difficult to relax and be fidgety or may be slow in speech or action.
Helping yourself to overcome depression
• Speak to your GP about your feelings and experiences. Depending on the severity of your depression, he may refer you for psychological therapy or prescribe you some antidepressants or offer you both treatments.
• Work with your therapist or /and take your medications as prescribed.
• Do not stop taking prescribed medications unless advised by your Doctor. Symptoms may return if medications are stopped prematurely. It is safer if your GP monitors your progress when changes are made to your medications or they are stopped.
• Report any benefit or side effect to your GP, he may need to make some changes to your current medication to help you benefit more from it. You may be prescribed another medication or a combination of two antidepressants for you to feel better.
• Take advantage of your faith if you have one.
• Go find your joy by doing things you used to enjoy e.g. baking, cooking, gardening, exercise, going out, shopping, mindfulness, ability to count one's blessings despite adversity, notice kindness from you to others and vice versa. These activities have potentials of releasing the feel good chemicals in the brain as we continue to engage in them.
People going through depression may be reluctant to seek help due to many reasons including stigma, appearing weak to others, becoming vulnerable due to a diagnosis. Openness about depression and level of stigma vary from country to country. Level of openness is lower while level of stigma is higher in third world countries.
You can help loved ones
• Encouraging them to speak to a doctor
• offering practical support such as giving them your time to listen, babysitting, attending appointments with them if they are anxious about getting help on their own.
• Being patient with loved ones experiencing symptoms of depression.
• Letting them know you are there for them when they need someone to talk to.
• Understanding that depression is not something people can just snap out of. This is particularly the case when their depression has been enduring. Some people have described it as being like in a dark hole, wanting to get out, wanting to enjoy life but feeling helpless.
Depending on the severity of the depression and the time the individual seeks help, talking therapy or/ and antidepressant are usually effective in helping people cope and feeling empowered to address the trigger of their depression.
Making some life style changes has been proved to help people live with or beat depression. This changes include regular exercise which is evidenced to play a supporting role in the treatment of people with mild to moderate depression.
Talking to other people (including family members) about how we feel have been proved to help us feel better when we are depressed. It has the potential of helping us work through the trigger of our depressive episode. This can be done in peer support groups or in therapy with a Counsellor or other psychotherapists. In the UK, GPs often refer individuals for talking therapy while in some areas, an individual can self-refer. This treatment is free but there are waiting lists in some areas.
At Now Counselling Solutions, we work with you promptly to facilitate the process of making sense of what you have been through with particular focus on your recovery. We believe that no matter what negative deal we have been handed in the past, we can recover and be the best we were meant to be. We can turn the trigger of our depression into a catalyst for positive and a fulfilling life.
If you are feeling suicidal and need to speak to someone urgently, call the Samaritan's helpline for adults: 116123 or young peoples: 08001111. If you feel you will harm yourself or harm others, attend your nearest Accident and emergency hospital.
/